Can you Smell Luus Cooking? - Solar and Kitchen
One of our recent clients is an innovative family manufacturing business in the commercial kitchen market. Here's a testimonial on the project:
Client: Luus Industries
Site: manufacturing, Sunshine VIC
Goal: maximum cost reduction while being cashflow-positive immediately
Solution: 80kW solar PV system
Our contact: Dean Levey, General Manager Testimonial by the General Manager: Navigating the sea of solar companies and then the minefield of options available can be daunting. Working with some industry-leading suppliers and installers, Free Engineer basically simplified the process for us at Luus, putting some solid and detailed recommendations on the table in a way that made it easy to understand. They were very patient as we made our final decision and in the end the process was quite painless. We now have a neat, high quality and effective solar power solution in place that is cash-positive from day 1 and that we expect to continue operating for a long time.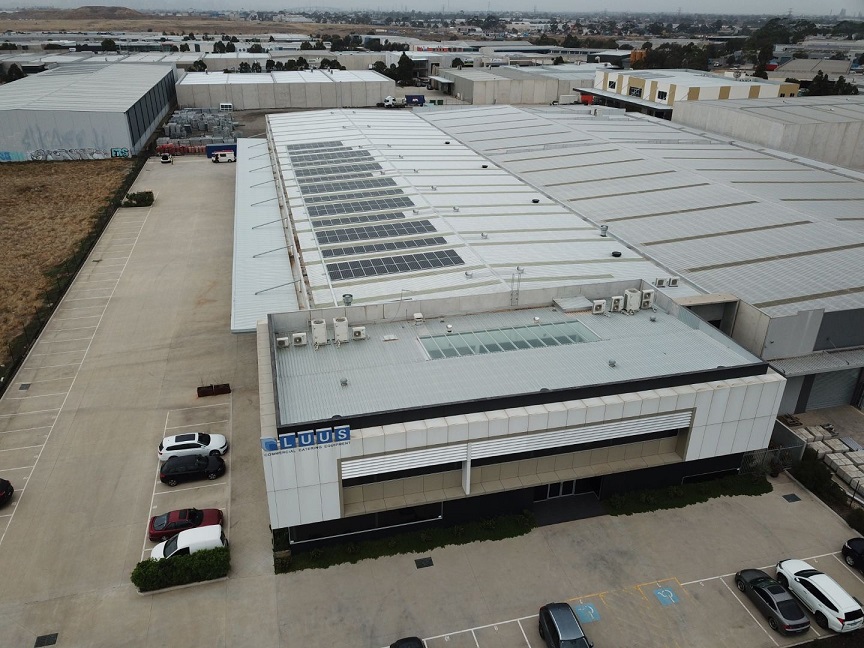 Pic: A drone photo on Luus Industries